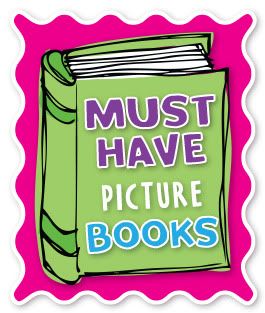 I'm linking up with Lindsey from the Teacher Wife to share my must have picture books. Since it's too difficult for me to narrow down all of my favorites, I thought I'd share my top three beginning of the year picks.
My first is "Hooway for Wodney Wat" by Helen Lester. Rodney the Rat is a shy rodent who is teased by his classmates because he has trouble pronouncing his Rs. Then the meanest bully of all, Camilla Capybara, joins the class and all the rodents become petrified. Rodney ends up cleverly outsmarting Camilla in a game and becomes a hero to all of his classmates. This book sparks great discussion topics about bullying and conflict resolution.
Another great one for bullying and conflict resolution is "Chester the Raccoon and the Big Bad Bully" by Audrey Penn. Chester and his friends are faced with a terrifying bully and have to come up with a creative way to solve their problem.
Finally, "Chrysanthemum" is always a must for me at the beginning of the year. After being teased by her classmates about her name, Chrysanthemum eventually learns that it's good to be unique and original. We make a class book after reading this story for which each student writes why he/she is special and unique.
Donna from Math Coach's Corner is having a "Best Math Book I Ever Read" linky party. I love integrating literature into math and I'm going to share my two favorite picture books to teach fractions and dividing equal shares.
My first pick is "The Doorbell Rang" by Pat Hutchins. A mom made a dozen cookies for her two children, but each time the doorbell rings, they have to keep dividing the batch into equal shares. I give my students some type of manipulative to simulate the cookies and pause while reading (each time the doorbell rings) so they can physically rearrange their cookies into equal shares. I also give my students a follow-up worksheet to assess their understanding of the concepts. Here is one of my students filling out her worksheet using cookie manipulatives.